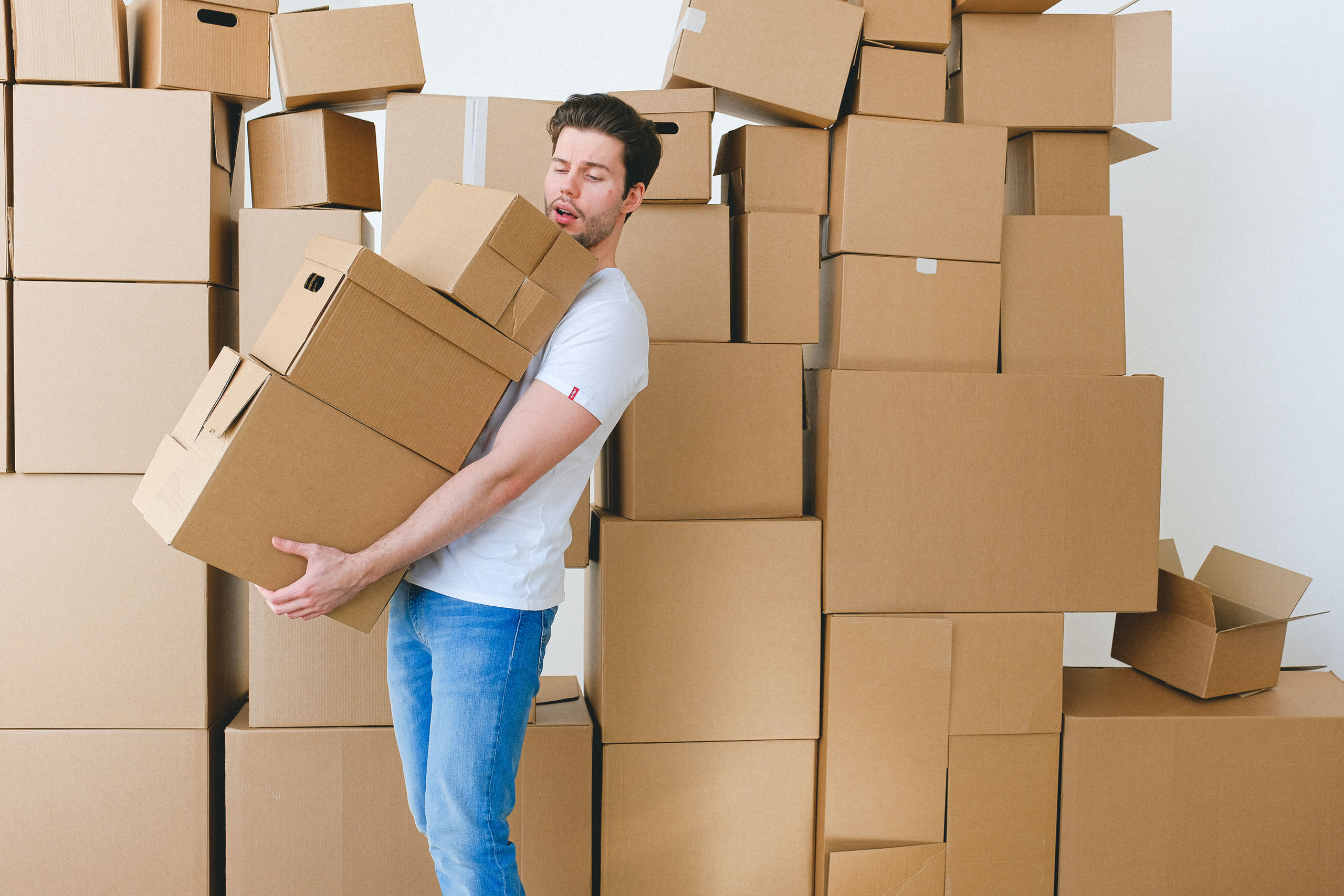 A Beginners Guide to Packing
When we move, it's rarely something we want to do. Sure, we are excited about getting into our new home and making it our own, but the actual moving can be a source of dread and anxiety.
Think about all the things you must do – contact utility companies, thoroughly clean your old house, hire moving vans to move everything or even pack everything before you move. All of this is done with the worry in the back of your head that the moving company may break something. After all, lots can go wrong in the process. So the question becomes how to pack a house and move.
Get Your Supplies Together
Before you start packing, you'll need to assemble some basic packing supplies. If you do that, you won't be running around unorganized and looking for another box, tape, or otherwise slowing down the process. You'll need the following:
Packing boxes small in size
Packing boxes medium in size
Packing boxes large in size
Boxes that are both heavy-duty and specialized
Boxes for your wardrobe
Packing tape
Bubble wrap
Newspaper
Wrap for furniture
Labels and sharpies
You can get many of these things at the local supermarket. However, when you do that, you'll often find that the prices are too high and that the products aren't great for the job. Many self-storage facilities (including ours) provide these items for a lesser price.
Therefore, you can buy these things without spending much money. Another fact about these boxes is that the quality of the boxes is high for packing, moving and storing. So you don't have to worry about the boxes breaking as they do at the supermarket. If you cannot get boxes for your wardrobe, you can make your own. Just get flat-pack boxes or long boxes and insert a metal rail.
The Process of Packing
Once you've completed the preparation phase, you're ready for the next step – packing. Everyone has their own approach when it comes to packing and putting things away. However, we have a few tips that you can follow.
Get an Early Start
Everyone will tell you there's nothing worse than staying up until two or three in the morning before moving because you still have the stuff to do. Doing that makes you tired and grumpy, making the moving experience more miserable. Therefore, get an early start on your packing. Don't try to do too much at once. Just do one box daily, with enough time ahead of your move. You'll find that the moving process is not challenging when you do.
Pack What You Don't Use First
We advise organizing your packing into two batches. Do the first one a month or so in advance. In this section, you'll pack away things you don't use very often and that you won't be looking for before you move.
Do the second one closer to the move. This will contain the things you use regularly, and you will know where to find everything.
De-Clutter
Have you always wanted to de-clutter your home? Moving is the perfect excuse to do it. As you pack things away, you can eliminate things you no longer use or need. Everyone gathers clutter over time. Much of it goes unnoticed until the time comes to pack it up. So, have a few bags ready for those items you no longer use or need. Then takes those bags to charity outlets.
Go Room By Room
If there's one thing about packing, it can get overwhelming. If you look at everything in its totality, you can quickly get depressed. So pack room by room.
For example, start in the bedroom. First, pack away the things you want to keep that you don't use often. Then put things that you no longer want in bags to be donated. Then pack away things that you use often.