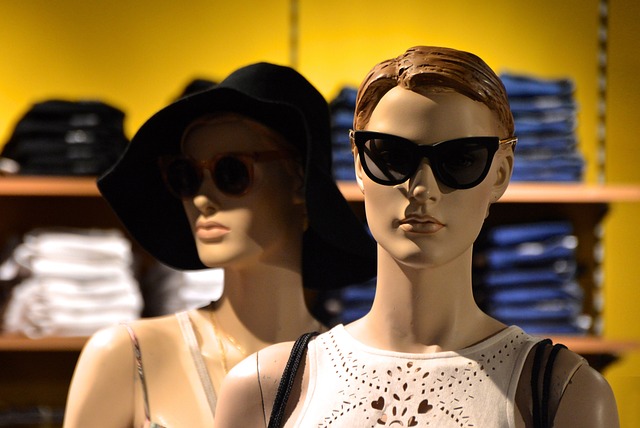 Shapewear To Boost Your Confidence
Have you ever wished that you were confident enough to wear some outfits? The reality is that every woman deserves to wear what she wants and there's nothing wrong with getting things that allow you to feel your best. Furthermore, doing what you need to do to feel at ease in your body is actually self-love of sorts.
Our bodies will inevitably change over the course of our lives as women. We age and some of us become mothers; It is all a normal part of human living. So, it only makes sense to adapt our underwear to our changing bodies.
One thing that has allowed many women to feel more at ease in their clothes is shapewear and plus size control underwear. If you don't know or aren't sure what it is all about, keep reading. If you aren't sure where to begin, let's start by looking at the different kinds of shapewear and where they come in handy.
1. Bras
Summer is usually a short season in some parts of the world.
You shouldn't allow summer to pass you by without treating yourself to a lovely, '90s-inspired crop top. If you need to first tame your bust, simply go for a minimiser bra, which has been designed to ensure that breasts are never compressed. Volume is instead redistributed to achieve a more streamlined look.
The minimiser bra is available in all sizes up to 115F, and it visibly reduces the size of your breasts by one cup thanks to the comfortably wide and adjustable shoulder straps, flexible underwire cups that adapt to your movements, along with the innovative 3D shaper wires that provide optimum support.
2. Shorts
If you have been eyeing trendy skirts and dresses, know that you are not alone. Control shorts, which are also referred to by some as thigh savers, fit perfectly underneath fun, summer dresses and will help you feel good in your own skin while allowing free movement.
Control shorts also come in a wide range of shapes and sizes, from short panties to high-waisted shaper shorts, which come up to the belly button before stopping just shy of the knees. Shapewear shorts not only streamline your silhouette but also smooth out the appearance of cellulite.
Be advised, however, that shapewear shorts usually look too small when you take them out of the package, but don't let their looks deceive you. Over time, they will adapt to your body's shape, and give you a true second-skin effect.
3. Panties
If you would like to feel more confident wearing everyday outfits like jeans and a t-shirt, shapewear briefs help in streamlining your silhouette and discreetly hiding any "sources of insecurity" thanks to the use of cotton, polyamide, and elastane.
Shapewear panties also come as briefs, boxers, tangas, and thongs. Major women's lingerie labels have created models in a wide range of cuts and colours.
4. Tights
If your outfit requires you to wear tights anyways, you should opt for sculpting tights for some additional lift. With their flat seams, comfortable waistbands, and cotton reinforcement strips, shapewear stockings make your butt and legs feel firm, in addition to helping streamline your silhouette.
5. Bodies and Dresses
The world of fashion is currently undergoing a revolution. No longer conforming to the skinny fashion ideals of yesteryear, women of all sizes can and deserve to wear exactly what they choose to wear. Control bodies are not only highly versatile but also incredibly comfortable. They can be worn as a tank top under a skirt or jeans or even under a dress to provide additional support.
Control slip dresses as well as skirts, just like control bodies, are designed to leave you feeling confident in what you decide to wear. They have also been crafted with comfort and moveability in mind, because of the reinforced front panels, horizontally and vertically-integrated elastane, as well as the discreet, ultra-flat stitching.