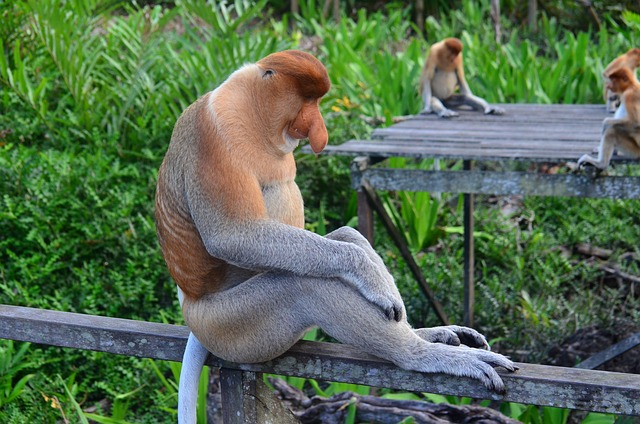 What Makes Borneo Exceptional?
The island of Brunei has a variety of wonderful features that make it unique compared to others around the world, not forgetting that it spans three nations, including Indonesia's Kalimantan, the Malaysian states of Sarawak and Sabah, and also Brunei. This piece contains more information on these features and additional facts about Borneo, so read on to understand why Borneo is special.
It's Among the Largest Islands
It would be right to describe Borneo as "massive" due to the great area it covers. Although it's still not the largest island in the world, being the third largest is still impressive. Better still, the island boasts an overwhelmingly amazing ecosystem and biodiversity not likely to be seen in many other areas.
A Habitat For The Primate With the Largest Nose
A primate that indeed amazes everyone is the Proboscis monkey. This monkey stands out for its extraordinary nose and is only found in Borneo. Surprisingly, only the males have a large nose, a feature they use to attract female Proboscis monkeys since they prefer males with the most enormous nose. The male's nose can extend up to 18 cm, which is considerably long.
Highest Mountain
Mount Kinabalu, located in Sabah, stands at 4,095 m, which is equivalent to 13,435 feet above sea level, and has some folklore to its name, for example, one of a dragon that lives there. Anyone who'd love to watch one of the most beautiful sunrise or sunset scenes should visit the peak of Mount Kinabalu for an unforgettable view.
The Biggest Flower and Tallest Tropical Tree
The Rafflesia flower, one of the largest flowers in the world, is best known for its exceptional size and also its smell. It can measure up to 39 inches in diameter and is capable of weighing 22 pounds. That's quite unique for a flower!
Scientists discovered the tallest tropical tree at Danum Valley in 2019. The yellow meranti tree grows up to a height of 330.7 feet. It has a Malay name, "Menara," which means tower; the name is a suitable description of the meranti tree.
Hosts One of the Longest Rivers
River Kinabatangan is the longest in Sabah, Malaysian Borneo, and comes second in the whole of Malaysia. It reaches 560 km, and those living in and around the Kinabatangan area depend on this river for their livelihood. Villagers go to the river to catch fish, and multiple wildlife species live in this water body.
The Sukau Rainforest Lodge, a member of the National Geographic Unique Lodges of the World, and Sukau Ecotourism Research Centre (SERC), a center for research and voluntourism, are situated along this river. Scientists, students, and academicians depend on River Kinabatangan for research since its lower section has a variety of wildlife. You can go on a Kinabatangan tour to experience this exotic river more fully.
Oldest Rainforest
The Borneo rainforests are among the oldest in the world, at 140 million years, noting that the Amazon rainforest is only 55 million years old. That's why there are always new species being discovered on the island.
Superb Diving Spot
A lot of tour operators who understand diving list Barracuda Point in Sipadan Island as one of the best diving spots. The many Barracudas in the area make it a fantastic diving spot since divers can experience them while they dive. It's surely a sight worth seeing and a rare one to come across.
Most Beautiful Sunsets
There's probably not another beautiful scene like when the sun is setting, and it paints the sky yellow, orange, and pink. Borneo is the place to be for some of the most amazing sunsets as well as sunrises, as several locations on the island offer just that.